Weekly Menu Planning: How To Do It July 2016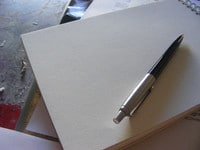 If you are just starting out with the Bible diet, we strongly recommend learning how to plan weekly menus. There are a lot of advantages when it comes to the Bible diet and menu planning (we'll get to those below!), but the biggest advantage is that you don't have to ask yourself "what am I going to make for dinner?" each night.
WHY MENU PLANNING MATTERS
You will find lots of amazing and delicious recipes in our vegetarian cookbook. What you'll also discover is that we set up our vegetarian cookbook, so that you can easily put together many meals based on things that you already have in your kitchen cupboards (or will have once you begin cooking from our vegetarian cookbook!). Menu planning is a big part of learning to love the Christian Diet – here's why.
Save money. You will always save money when you buy only those things that you need in advance, instead of buying on impulse at the last minute. When menu planning, it's also possible to purchase items that are on sale and in season, which is a big part of the Christian diet.
You can freeze meals in advance, so that all you have to do is take a prepared meal out of the freezer and heat it up. We know how busy weeknights can be, and meal planning makes the most of the little downtime that you do have.
You'll eat more varied meals. If you sit down to plan means every week, you will notice that the types of meals you prepare varies greatly from week to week. In turn, this cuts down on monotony. Instead of reach for that same old recipe, menu planning allows you to mix things up.
You will always have something to feed family and friends that drop by your house unannounced. Have you ever been caught off guard when someone shows up to visit? When you plan and freeze your meals, you will always have something ready to eat!
Meal planning just makes life easier. Life is stressful enough, you should have to worry about what to eat every day on top of that stress. Take some of the pressure off of yourself, and plan means in advance.
HOW TO PLAN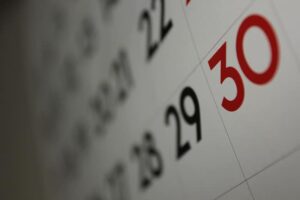 Start by flipping through one of our cookbooks. Pick a few meals that you would like to eat during the week, and make a grocery list. Compare the meals that you have chosen to ensure that they are varied, have different ingredients, and that you are getting a wide variety of nutrients. After shopping for your ingredients, pick an afternoon to cook. For example: choose Saturday afternoon to make all of your meals ahead of time, and freeze the ones that you won't eat right away. From there, all you have to do is pull a meal out when it's meal time. We have also included a helpful menu planner in all of our books, so that you can add your meals to that planning calendar. Just write down the meals that you do prepare, and compare those to the ones you haven't tried yet, or just take a look at what you're eating weekly. This way, you can see whether or not you are eating a varied and healthy diet. It only takes a few weeks to get used to meal planning. After that, you'll wonder how you ever lived without it! But, we know that you have questions too, so feel free to find us on Facebook or leave a note here – we'll get back to you quickly. In the meantime, try meal planning, and let us know what you think! Pen CC Photo Courtesy of Guudmorning! Calendar CC Photo Courtesy of Dafne Cholet