PUMPKIN SOUP
---
The fall season means pumpkins, and lots of them! We love pumpkins because they are rich in Vitamin A, protein, and fiber. We like to take our pumpkins to the next level by making a rich and velvety soup that's perfect for any chilly fall day. Here's our recipe for pumpkin soup – give it a try, and let us know what you think! We love this pumpkin soup because it incorporates all those lovely flavors of fall with something so warm you'll feel like you've been bundled in a soft and fuzzy blanket. Pumpkin is excellent for your health too, so try this soup the next time it's cold outside and you want something deliciously velvety to sink your teeth into. While there are a lot of different pumpkin things happening during this time of year (like pumpkin lattes), we highly recommend keeping an eye on what you consume.
SOME PUMPKIN DANGERS
A lot of different pumpkin drinks that are offered by large coffee houses and chains during the fall season are laced with things that aren't part of the Bible diet – or even the vegan diet if you think about it!
Here are some things to be wary of:
Caffeine
Artificial colors
Artificial flavors
Mystery ingredients
Sugar in any amount
Spices that aren't part of the Bible diet
GMO milk
Other things that are added but not fully explained
If you are craving something hot and full of pumpkin this year, why not try out our soup? Or, use an herbal tea to try and create your own pumpkin drink. Pumpkin does have amazing benefits, but you can only gain those benefits if you are eating real pumpkin, and not pumpkin flavoring or anything else that simulates actual pumpkin.
STICKING THE THE BIBLE DIET
When it comes to natural foods like pumpkin, we're all for those things as part of a Bible diet. What we're really against (for your health!) are any foods that pop up this time of year that aren't actually made from real food at all. Sticking to the Bible diet means living a healthier life, but that doesn't mean that you can't still enjoy things like pumpkin and spice! Just eat your pumpkin in soup or tea form, and enjoy all the flavors of the fall that way. If you do have any questions about the Bible diet, a vegetarian diet, or anything else that you see on this site, let us know – and we'd love to see some pictures of our soup on Facebook! Connect with us, and share your vegetarian diet goals, or why you love our vegetarian diet plan!
4-6 servings
Ingredients
1 pumpkin
1 cup of sliced carrots
1 medium onion diced
2 minced cloves of garlic
Fresh grated ginger
2 Cups of vegetable broth
1-2 bay leaves
Sea salt and cayenne pepper to taste
1 Cup of creamy almond or soy milk (plain)
1-2 Tbs. cilantro or chives chopped
Directions
Peel the pumpkin, remove seeds and cut in small pieces.
In a large covered pan, cook the carrots, onions, garlic and ginger, with 1-2 tsp. olive oil, soy butter, or water until soft , but not brown.
Add the pumpkin and toss 1-2 minutes.
Add the vegetable broth, bay leaves and seasonings; cover and simmer until pumpkin is tender.
Transfer to a blender or food processor (discard bay leaves); add the almond milk and blend until smooth; adjust seasonings.
Garnish with chopped fresh fl at leaf parsley, cilantro or chives.4-6 servings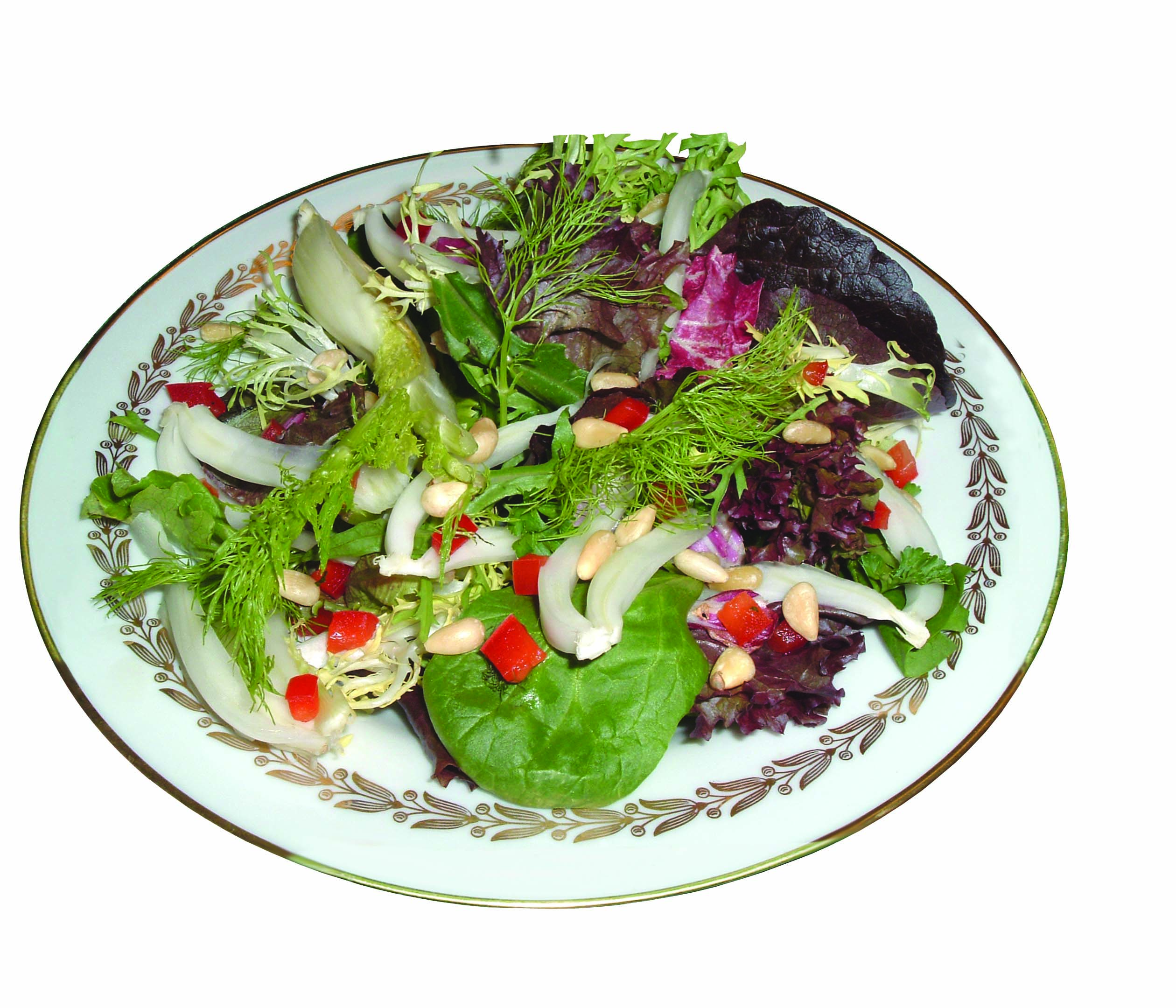 Italian Fennel Salad
Toss salad greens together. Arrange greens on 2-4 individual plates. Cut fennel bulbs in half, then in quarters and eighths or smaller pieces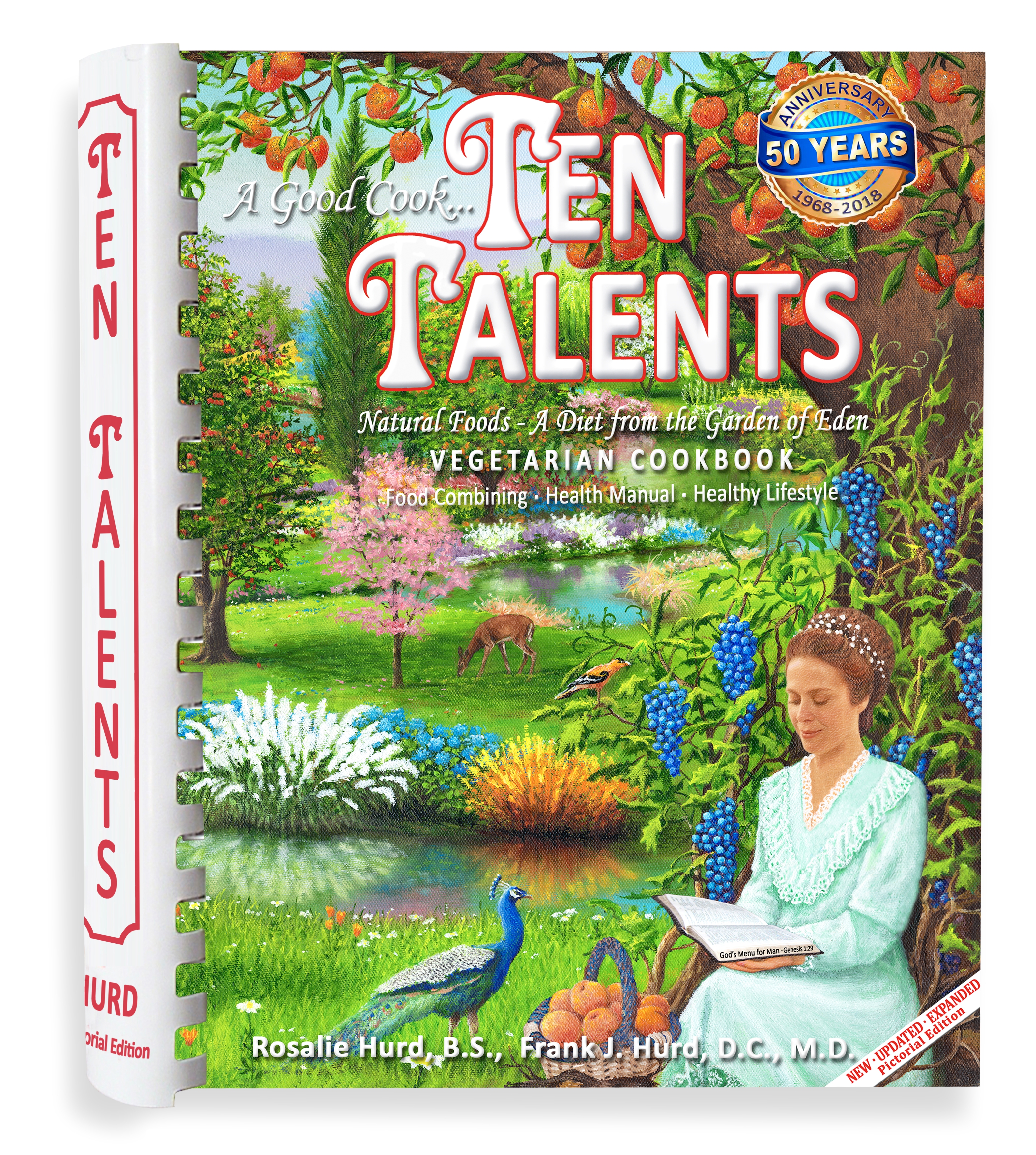 ORIGINAL BIBLE DIET
Create healthy and delicious Biblically-inspired plant-based meals from whole plant foods, without using animal products, refined sugars, or harmful additives.